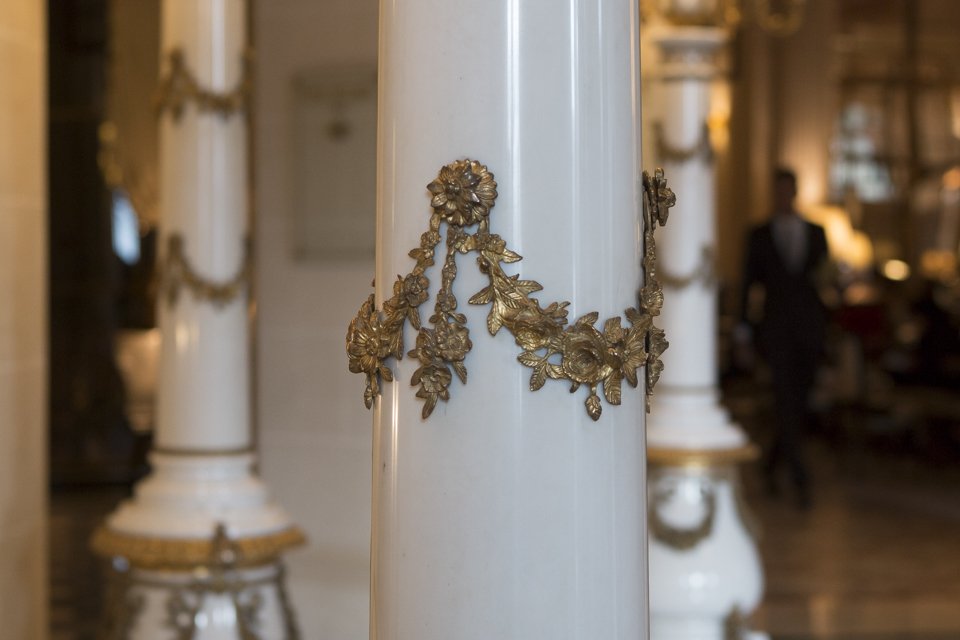 To give back to the produce what they offer you, such seems to be the mission of Pastry Chef Cédric Grolet. Hours of passionate work dedicated to this Grail Quest-like endeavour, with a commitment and an attention to details worthy of a painter. Watch, learn, think, doubt, dare, try and then start again, master and create.
I was here to discover "Le Citron": the association of visual perfection and the taste of the chosen fruit, that appears as naked ; it is astonishing. No paste for this "cake" but a fragile and discreet chocolate shell. You open it easily to discover an exquisite "lemon marmalade with seeds of caviar lemon and candied lemon zest"
Then, I have tasted the other pastries*… I was not expecting it to be my favourite but it was just too goods: "The hazelnut Paris Brest"! With a lot of hazelnuts, it's soft, it's crunchy. It brings back moving memories : the taste of "chouchou", this little caramelized hazelnut, sold on every French beaches, with its mesmerising smell that would confirm that you are now on holiday. I loved the raw products and the refinement of the pâte à choux and praline cream. The Café Éclair is also a success. Once again, the produce come beautifully together, the crunchy texture, reminding me of coffee beans, sublimes the cream.
I have volunteered to taste every single new creation, so keep on following us for more sugary news!
*Cédric Grolet creates with its team the whole range of sweet products on offer at le Meurice Alain Ducasse gastronomic restaurant and at the Dali.